WATCH TY SEGALL'S "THE HILL" VIDEO; NEW ALBUM, TWINS, OUT OCT. 8 ON DRAG CITY
WATCH TY SEGALL'S "THE HILL" VIDEO; NEW ALBUM,
TWINS
, OUT OCT. 8 ON DRAG CITY
TOUR WITH THEE OH SEES KICKS OFF THIS WEEK
Today, Ty Segall shares with the world his brand new video for the hit single, "The Hill," released last week on Drag City. Watch it below and via NPR Music, where it premiered earlier this morning, and relive the dominance of "The Hill" featuring Thee Oh Sees' Brigid Dawson, alongside the man and video creator, himself. "The Hill" video serves to remind that Twins, the megaship from which "The Hill" originates, is all the way out on October 8th, and that Ty Segall and Thee Oh Sees kick off a North American tour this week!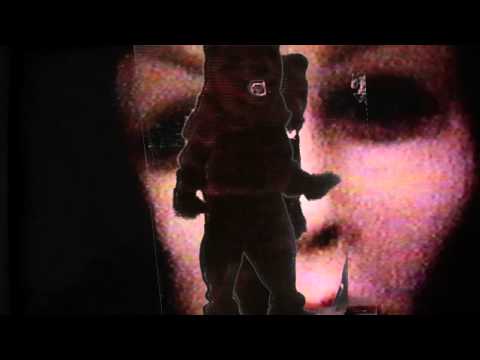 Keep your trousers pressed and buckled, 'cause Ty Segall's is also rocketing straight back towards your european coordinates on this astral plane. Due to the mass insanity created by his all-too-brief run 'cross Europe in August, Ty Segall announces a whole new tour just in time for the release of his hit "The Hill" single! Right - what you're experiencing now is a little bit like a one man American Invasion, what with Segall records that won't stop suddenly appearing and destroying your mind, these brand new Ty tour dates and a dense new batch of jams to look f'oerward to. It's as if nothing's happened since 2011's Goodbye Bread - and no, we're not taking the piss. We know that nearly everything has happened since 2011! No matter which way you slice his sides, Ty Segall simply sprouts new records like Hydra heads, faster than you can burn the stumps! With new Ty Segall albums suddenly appearing and destroying your mind, and a dense new batch of jams to look forward to, tickets for these upcoming shows are sure to be sold out everywhere Ty plays.

Twins, though, Twins is a whole new beast, the likes of which you've yet not faced; please, be on the lookout as the beast rumbles towards you! It's maned head has elephantiasis, sythesizes its own fuel and re-animates like the demented father of all lion-faced earthworms - it will consume you. Luckily, once inside the belly of the Twins beast, you'll have no problems getting tickets for what will surely be sold out performances everywhere Ty plays! Without further ado, we give you the fully realized Ty Segall tour of November, 2012. Reporting from the future, we can confirm: these dates, along with the release of Twins on October 8, are of the greatest societal importance to 2012, this once-and-for-all earth-year for all of humanity!